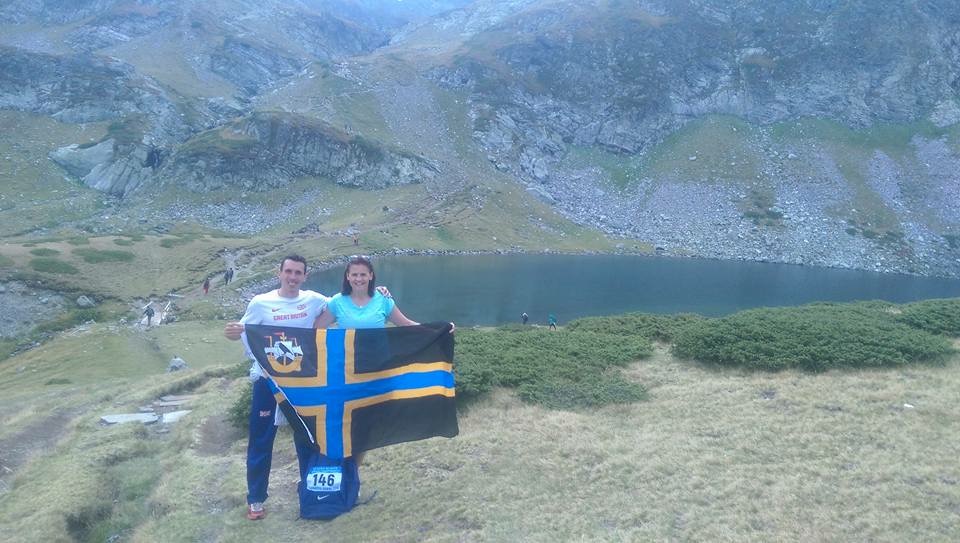 Qualifications / Courses
Level 1 Assistant Coach, Scottish Athletics (2002)
Level 2 Event Endurance Coach, Scottish Athletics (2002)
Coaching Children and Young People, Sports Coach UK (2003)
Good Practice and Child Protection, Sports Coach UK (2006)
Fueling Performers, Sports Coach UK (2007)
Sports Psychology Training, Coaching Highland (2008)
Certificate in Foundation Studies in Exercise, James Watt College (2008)
Level 3 Performance Endurance Coach, UKA (2010)
Supporting Coaches, Sports Coach UK (2014)
Emergency First Aid, Highland Leisure Training (2015)
Level 3 Theory Endurance Coach, UKA (2016)
Introduction to Safeguarding update, Highlife Highland (2017)
Supporting Athletes with Eating Disorders, Scottish Athletics (2018)
British Athletics Safeguarding in Athletics (2020)
Awards / Nominations –
Sports Scotland Highlands and Islands Performance Coach of the Year 2013
Nominated Sports Scotland Performance Coach of the Year 2013
Nominated Performance Coach of the Year, Scottish Athletics 2015, 2016 & 2019
Coaching History
I started coaching in a junior track and cross country club in 1987 when I returned home to the North of Scotland from University.  I did not set out to coach at the level that I currently do but I developed as a coach, as my athletes developed.  Along the way two things were fundamental to my ability to nurture and support my athletes; one was my continual knowledge development through the various coaching qualifications I have undertaken and two was the mentoring I was provided with from some of the best coaches and team managers in Scotland and the UK who have informed my beliefs. 
As part of that cycle of development, I have been Head Coach at North Highland Harriers (NHH) for eleven years, and mentor a team of three Coach in Running Fitness Coaches and eighteen (at last count 🙂 ) Jog Scotland Leaders.  NHH is an endurance running club in the North of Scotland with approximately 150 members of all abilities from absolute beginners venturing into running for the first time to Scottish and GB International athletes.
I am as comfortable supporting a club level athlete working towards personal best times as I am my GB athletes focused on performance on the international stage, and can adapt my style and technical coaching delivery to suit each.  I travel with athletes the length of Britain and into Europe, and have team managed for Scottish Athletics which took me all over Britain with the International cross country and track teams.  I work with a growing number of athletes on a one-to-one basis and you can access some of their running bios on the Testimonials page. Many of these athletes are coached online and at a distance, both within the UK and abroad.
I am a Scottish Athletics Tutor delivering coach education to an ever-growing population of coaches in Scotland.  As well as coaching individual athletes and squads within NHH, I plan and co-ordinate training camps for senior athletes from various endurance disciplines, for selected Junior District level athletes and for endurance discipline specific groups; ultra, hills, road and trails.  These camps afford runners the opportunity to train alongside others and gain valuable knowledge so that they can train smarter and take their performances to the next level (oh and have fun along the way).
 Running achievements
Well this won't take long 🙂 In short I am a much more accomplished coach than I am an athlete but my running achievements have allowed me to coach from a technical and experiential perspective as opposed to just being able to read all the right manuals.
I am not an exceptional athlete trying to tell you how I did it.  I am someone who has grown from an mediocre club level junior, to a reasonable standard club masters athlete over track, cross country, trails, road and mountains.  I have competed over every distance from 800m to marathon and duathlons and love the structure of a 10k as much as I thrive on the uniqueness of off road or bespoke distance or multi-day events. 
My biggest achievement was as a member in the winning National Cross Country team as an Under 11 (honest they used to race U11 juniors at Nationals back in the old days). My highest individual placing at Nationals was 7th.  My worst race was my marathon but boy did I learn how not to do it which I will gladly share with anyone taking on this event for the first time.  I have coached an athlete to a 2.25.00 marathon which proves that you don't always have to be able to do it yourself to coach it.
I have returned to training to compete in 2017 following a wonderful 24/7 commitment to two of my athletes over a number of years and am now chasing what I like to affectionately call OAP Pb's.  Being a Master50 has its advantages including a lovely pottery mug and a District 10K medal. 
I say all of this to emphasis my mantra to running, 'Believe in the Process'.  As a coach and athlete, I am in a wonderful position of living by my beliefs and testing out theoretical hypothesis in real time.  I can draw parallels between coaching theories and application and have a real insight into the highs and lows of endurance running.  I am on the same journey as my athletes in fine tuning the process to get the best performances.
To see my running journey, check out my Power of Ten profile.