Andy Douglas
Andy Douglas, 31
Inverclyde AC / North Highland Harriers
PB's –14.28 5k, 29.46 10k, 49.56 10M, 65.38 HM, 2.25.47 M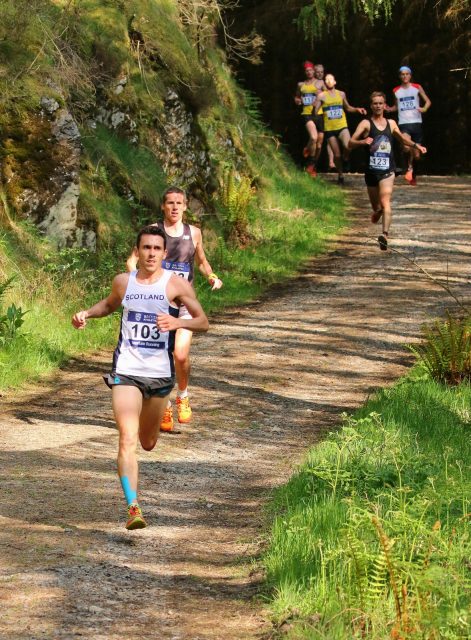 Achievements – 2nd Scottish Cross Country Championships 2012, 2nd Interdistrict Championships 2012, 1st British Mountain Running Championships 2014, 1st Frank Duffy 10M, Dublin 2014, 1st National Trail Championships 2014, 10th European Mountain Running Championships, France 2014, 21st World Mountain Running Championships, Italy 2014, 2nd British Mountain Running Championships 2015, 5th European Mountain Running Championships, Maderia 2015, 6th World Mountain Running Championships, Wales 2015, 1st British Mountain Running Championships 2016, 11th World Mountain Running Championships, Bulgaria 2016, 4th European Mountain Running Championships, Italy 2016, 1st Interdistrict Championships 2016, 1st Home Countries International 2016, 2nd National Cross Country Championships 2016, 1st British Mountain Running Championships 2017, 7th European Mountain Running Championships, Slovakia 2017, 8th World Mountain Running Championships, Italy 2017
"I first joined my local athletics club, Caithness AAC, when I was 11 and tried my hand at almost every athletic discipline in the book before finally realising my strengths lay in distance running. During my time at Glasgow University I began to develop an interest in running longer distances, and towards the end of my time there I was mainly competing in 5km, 10km and half marathon road races.
Having finished university I spent a gap year working and travelling around New Zealand and experiencing a wide variety of road, trail and mountain running. Coming back to Scotland in late 2009, I teamed up with Sophie who would coach me from that point onwards. The Commonwealth Games in Glasgow in 2014 became the main goal and I set about training for marathons in an attempt to achieve the qualifying time that would reward me with a place on team Scotland.
Whilst I made some progress in achieving 10k and half marathon PB's that would indicate that achieving the standard would be a very realistic prospect, a number of injury set-backs over the years meant that ultimately the goal would not be reached. However, the persistent injuries forced Sophie and I to think of more innovative approaches to training, and this took me in the direction of off-road running and specifically competing in hill and mountain races.
Starting with a good endurance base from the years of road running, and with a bit of pace over the flat surfaces, the transition to hill running was pretty seamless and I was fortunate enough to have almost instant success in being selected to compete for GB in European and World Championships at the first time of asking in 2014. I am still a regular on the cross country circuit and occasionally compete on the roads as well for Scotland, but having now the greater success on the hills and mountains that is where the main aims and goals lie when I discuss my plans with Sophie each year.
We work very well as a team and Sophie's experience and expertise in endurance training has helped immensely in my transition to mountain running. She adopts a flexible approach with me as having a full-time job in Finance can mean that I occasionally have to adjust the kind of training I have set. This is ideal for me and I believe my longevity in the sport is testament to what our successful coach/athlete relationship is built on. Together we continue to push the boundaries of training and continue to learn and develop our approach to try and achieve better outcomes year on year."
Emily Nicholson
Emily Nicholson, 18
PITREAVE AAC
Achievements – 2nd Junior Home International Mountain Championships, Wales 2015, 16th World Mountain Running International Youth Cup, Bulgaria 2015, 33rd World Mountain Running Championships, Bulgaria 2016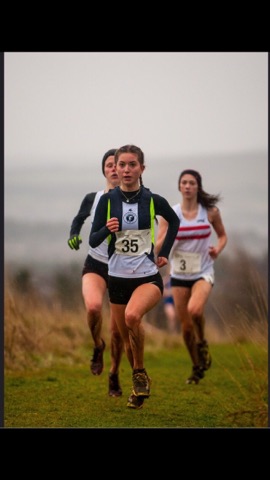 "My name is Emily and I am 18 years old and an endurance runner.  I have been coached remotely by Sophie since Autumn 2015.  At the time, I was training with a track-based endurance group that predominantly trained athletes for 800m and 1500m.  I had always wanted to try mountain running and in my first year as an U17, I took silver medal in the British Championships and was reserve for the U20 GB team for the World Mountain Championships.
This led me to seek out a coach with proven mountain running experience and was very lucky to be put in touch with Sophie who agreed to coach me.
Initially it seemed things would be quite easy and I will always remember our first conversation where she told me 'amazing uphill Emily but we really need to work on your downhill'.  The plan then was to work on this and give me a programme more designed to the mountains rather than being track based.  But it didn't turn out to be straightforward.
After my success in 2015, our target was to get into the GB U20 team for 2016.  This year started badly however with a serious hamstring injury and 6 ½ months completely out of running.  Over this time, I couldn't have asked for a more supportive coach.  She helped me through some of the darkest times of injury and helped me to see sense when I wanted to just give up and quit.  As well as providing emotional support, she also devised a creative, flexible and efficient cross training pla that kept me motivated and allowed me to progress with my fitness. 
After working hard with Sophie through this pro-longed period of cross training, and after only six weeks of running, I took to the start line of the GB Mountain Running Trails for the World Championships.  Here I finished third and got selected for my first GB team!!  I will never forget calling Sophie after and the sound of both of us screaming excitedly down the phone and then having Sophie's support out in Bulgaria for the World Championships.
Since then injuries have unfortunately been a big feature in my running life but as a team we have worked through them and have high hopes for the international racing scene this year in my last year as a junior. 
Through Garmin Connect and lots of Facebook messages and phone calls, Sophie has even managed to coach me through what was perhaps my best few months of running ever, when I was living and working in Egypt.  I will forever be grateful for all the time Sophie has invested in me.  Particularly I really appreciate the fact she has stuck with me through all of this, when with injuries, illness and a lot of niggles, I really haven't been able to deliver to my potential yet.  She has kept me focused on process goals and the long term because what is the point of being a good junior athlete if you can't sustain it to senior level?
Remote coaching isn't for everyone but with me and Sophie it has worked really well.  I solo train so self-discipline is vital for this to work but Sophie accommodates that by making my training interesting and always being keen to hear how each session has gone.  Personally I don't think I could have found a better coach than Sophie and my results over the last few years would never have been feasible without her ongoing support.
Emma Dunnett
Emma Dunnett, 22
SHETTLESTON HARRIERS/GLASGOW CALEDONIAN UNIVERSITY /NORTH HIGHLAND HARRIERS
PBS – 37.58 10K, 1.23.36 HM
Achievements – 1st Scottish Junior Road Race Championships 2010, 1st Celtic Cross Country International, Antrim 2010, 2nd Junior Home International Mountain Championships, Ireland 2010, 1st Scottish National Cross Country 2011, 1st Scottish Interdistrict Championships 2011, 15th Virgin London Mini-Marathon 2011, 28th World Mountain Running International Youth Cup, Slovenia 2011, 28th World Mountain Running International Youth Cup, Glendalough Ireland 2012, 3rd National 4K Championships 2012, 1st Scottish National Trail Championships 2014, 7th Karrimor Trail International, Keswick 2014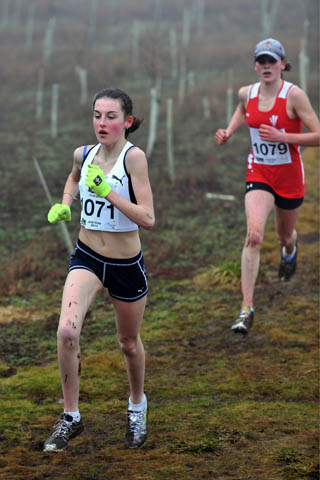 "I have been in the most unique and fortunate position to have Sophie, my Mum, as my coach. As a junior athlete, I saw this as a great advantage to me as I got the expertise from an experienced coach coupled with the understanding of how I worked best as an athlete, as Sophie knew me the best. I started running at the age of eight, and began structured training when I turned twelve. Since then, under the influence, encouragement and support from Sophie, I have achieved twenty-seven Scotland caps across all endurance disciplines; cross-country, trial racing, hill racing, road racing and track, within the space of four years.
Training was structured, which suited me perfectly. The training programme Sophie devised had plenty of variation to keep training interesting, and I was involved in the whole process. I understood why I was doing certain sessions, what I was gaining from these sessions and therefore, even at a young age I could determine what races I would be aiming to peak for.
I had always had success in the North Leagues, competing against other athletes from Caithness, Sutherland, Ross-shire and along the East coast. My first sign of success further afield, competing against the North, East and West District athletes, was at the Interdistrict Cross Country Championships, which takes place in Holyrood Park, Edinburgh in January each year. I crossed the line in silver medal position, aged fourteen and completely unaware of what I had just achieved. Having Sophie with me every step of the way made it even more special. Her support does not stop after training has been devised, she is there each step of the way in preparation towards your goals and aspirations for both training and racing.
For a short time, I experienced another coaching structure. A set up I had sourced out myself to refresh my training. This was after I had been out of structured training and racing for some time due to injury. However, this new set up lasted for roughly nine months before I once again, was taken under the wing of Sophie. The best decision I had made, as five months down the line I achieved a personal best of 1:23:36 in the Inverness Half Marathon.
Sophie's understanding of a successful coach-athlete relationship is one that has been developed over a long period. Sophie as an athlete herself, understands the importance of this relationship and the ultimate success of both training and racing that you can achieve through fine-tuned athlete-coach dynamics.
Although I do not race as competitively as I did as a junior, and my focus with running has altered as I have moved into the seniors, I retain the same support as I have always had from Sophie and together we focus on training to maintain running as a sport that I love and thoroughly enjoy no matter what level I aim to participate at in the future."
James Taylor
James Taylor, 25
Morpeth Harriers / Corstorphine AAC
PB's – 8.54.77 3000m, 15.39.37 5000m, 16.13 5k, 32.31 10k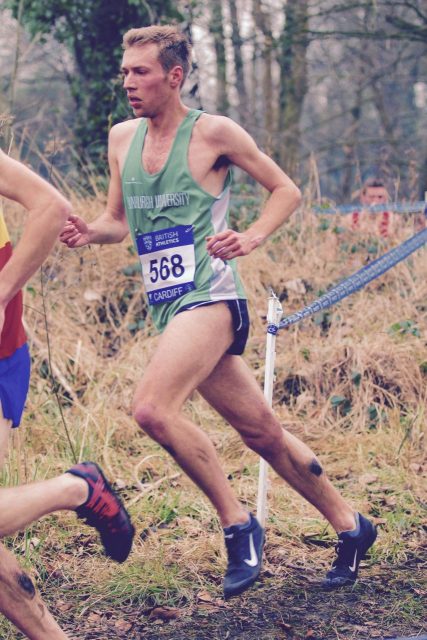 "Having a coach isn't just about being told what sessions to do or how many miles to run.  Often its quite the opposite – having someone to suggest when to rest, and give you the confidence to do so instead of over-training. 
Before working with Sophie I was self-coached and struggled to make improvements despite hard and regular training. Since we started working together in June 2017, I have PB'd in almost every race, and, more importantly, I have learnt a lot about myself as an athlete."
Kenny Macgruer
Kenny Macgruer, 37
North Highland Harriers
PB's – 37.26 10k, 1.21 Half Marathon, 3.25 Marathon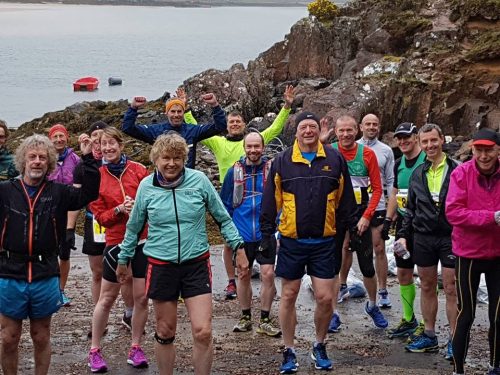 "Sophie provides support and encouragement to all her athletes including myself through utilizing her extensive knowledge and her commitment to the club, and this has become apparent in me achieving many new PB's.
Since joining the NHH I have managed to achieve these PB's through determination and commitment to my training. I have taken 40mins off my marathon PB, 25mins off my half marathon PB and 10mins off my 10K PB. It is apparent that Sophie guidance, training opportunities and support from all the runners at the club has helped me in achieving these goals. It has also given me the confidence to compete in hill running and cross country."
Kevin Cormack
Kevin Cormack, 50
NORTH HIGHLAND HARRIERS
PB'S – 34.19 10K, 1.15.47 HM
Achievements – 1st V50 (Scottish 10k Stirling) 2017, 1st V50 Inverness Baxter's 10k 2017, 1st V40 10k North District Championship 2017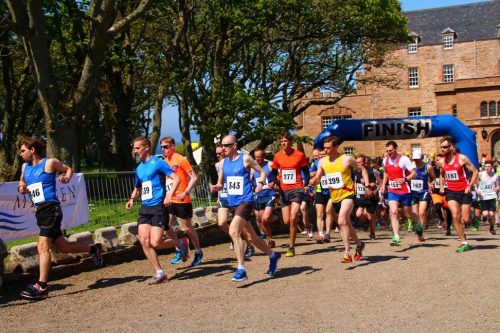 "I am a V50 runner who competes for North Highland Harriers based in Caithness. I mainly run road (5k to half-marathon) with some cross country in winter. In her capacity as head coach of North Highland Harriers, Sophie has been coaching me for the eight years since I took up running. The coaching I have received from Sophie has played a huge part in improving my performance to the extent that I am performing at the top end in my age group category and still achieving PBs (most recently at the Inverness Half.)
As I work full time and time can be tight it is vital to me that my training sessions are structured and effective. The sessions devised and delivered by Sophie do that as well as being fun and varied. Prior to each session she sends out an email with details such as distance, pace and effort which is very useful for my preparation. She also explains fully the reasons behind these sessions (e.g. which physical/physiological aspect it will target and improve.) The progression within each training block is also very well planned so that you are challenged throughout. 
As well as this knowledge, professionalism and attention to detail, Sophie's sheer enthusiasm, enjoyment at what she does and commitment to improving all of the members of the club also show what an asset she is for running and sport in Caithness."
Oonagh Dunnett
Oonagh Dunnett, 22
SHETTLESTON HARRIERS / NORTH HIGHLAND HARRIERS
PB'S – 40.34 10K, 1.33.36 HM
Achievements – 2nd Celtic Cross Country International, Dublin 2011, 6th Junior Home International Mountain Championships, Wales 2011, 18th Virgin London Mini-Marathon 2012, 3rd Scottish National Cross Country 2012, 3rd Scottish Interdistrict Championships 2012, 1st Scottish National Trail Championships 2013.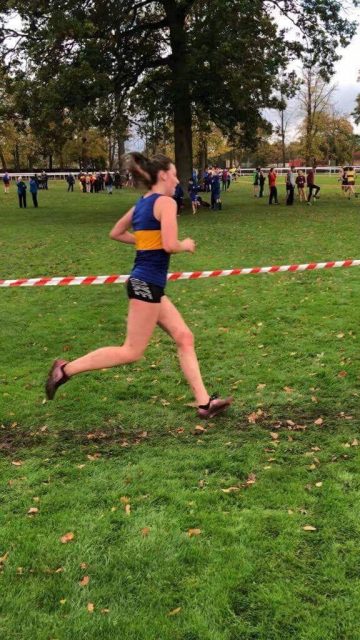 "My interest in endurance running started from a young age thanks to my mum, Sophie, having the same keen interest in both running and coaching. As my interest grew into an avid hobby, Sophie began coaching me in endurance running at twelve years old. Due to the well structured and thoroughly researched training schedule given by Sophie, my hobby very quickly turned into a lifestyle and I delved into high standard competitions across the country. Since the age of twelve I have competed for North, East and West Scottish districts several times, and have ten Scotland caps across the endurance disciplines of cross country, hill racing and road racing.
I was lucky enough to have my training schedule compiled by my mum, someone who knows me better than anyone, and this athlete-coach relationship worked very well for me. We would discuss training plans for every new month and set realistic short-term and long-term goals for both training and competition.
Sophie's support was not only available through her written training schedules and monitored training diaries, it was also available at every training session and competition that I did – whether that was being timed for my training sessions or making sure I'd remembered to put my race number and timing chip on.
My transition from the junior to senior age group did not go as smoothly as I had hoped as I picked up an injury around the time that I moved away from home for University. I was then faced with the reality of dealing with my first injury whilst being remotely coached for the first time. Thankfully the support and encouragement from Sophie did not differ from her face-to-face coaching, and after a well-thought-out cross training schedule for a few months, I was injury free. Throughout my degree course, my training took on a different path as I chose to focus on my studies and take a step back from running. During this time Sophie continued to provide a training schedule which was more flexible, allowing me to run during the week when I had the time.
Now, having graduated and started full-time employment, Sophie has adapted my training again after a discussion on my new goals for running, back to a more structured schedule. This remains a remote coaching relationship which is working extremely well with frequent contact and ongoing support."
Ross Gollan
Ross Gollan, 20
SHETTLESTON HARRIERS / GLASGOW UNIVERSITY / EAST SUTHERLAND AC
PB'S –  15.59 5K, 15.17 PARKRUN
Achievements - 2nd Junior Home International Mountain Championships, Wales 2015, 10th (2nd U23, 3rd Team) Smarna Gora International Mountain Relay, Slovenia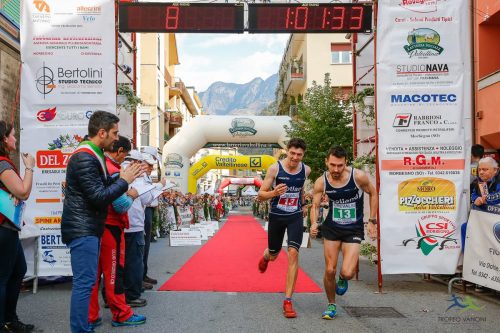 "Sophie has coached me for over two years taking me from a promising junior to a fully-fledged senior mountain runner with the Scottish squad. I enjoy running and racing in Europe in the summer and racing XC over the winter months. I am currently studying in Glasgow and need my training to be flexible to balance university course work and a hectic race calendar. Sophie consults with me on a regular basis to discuss my training plan which has been developed around upcoming races and personal targets.
Training is flexible, enjoyable, and tailored to my needs involving a mixture of sessions, x-training and gym work. Sophie's relaxed and adaptable approach to coaching has taken my running to a new level with promising results in several international mountain races throughout 2017 and an U23 Scottish XC selection for 2018. I could not recommend a better coach and look forward too many more years of successful and enjoyable running with Sophie's knowledge and guidance."